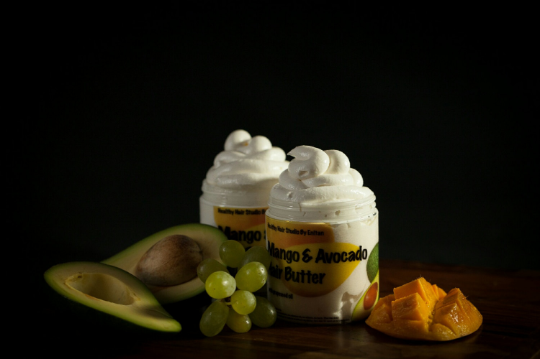 Mango & Avocado Hair Butter with grapeseed oil.
How to use:
- rub on palm till butter melts then apply on hair
- sealant : apply on the length of your hair especially the ends.  A little goes a long way
High in emollient so extremely moisturizing and contains vitamins.
Can also be used on the skin.
Ingredients include
Mango butter
Grapeseed oil
Shelf-life : 12 months