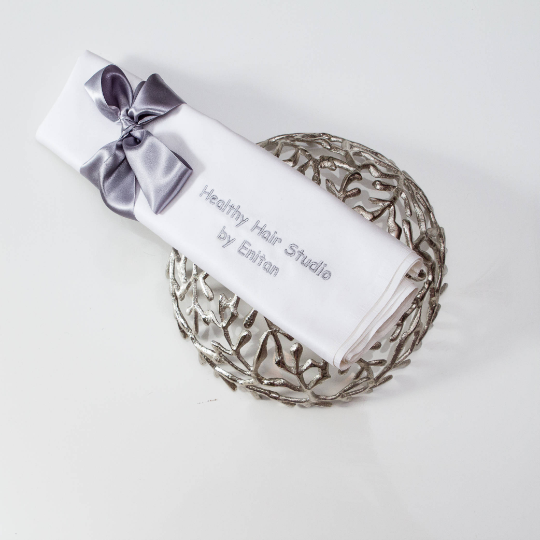 100% Egyptian Cotton Hair Cloth
12345
Stop using towels on your hair.
Traditional towels are made with a harsh abrasive fabric which will lift the hair cuticles and create frizz.
The richest in thread count and smoothness of this Egyptian cotton hair cloth will reduce friction which means less breakage. Wouldn't you like your air dried hair to give have a more polished look?
This 100% Egyptian cotton hair cloth will remove excess water from your hair rather than all the moisture. Wouldn't you prefer to keep as much moisture as possible in your hair?